Our Training Programs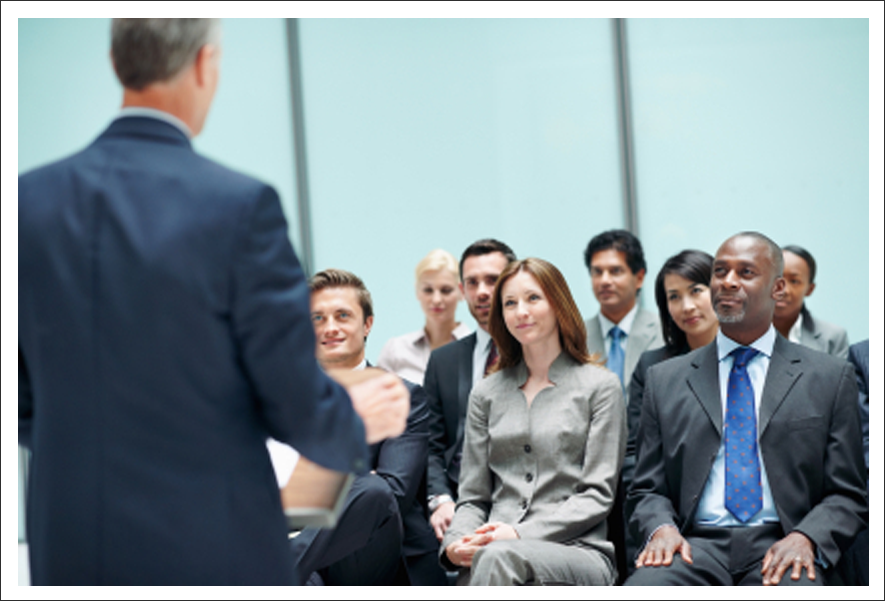 Standard of Excellence & Training CTR LLC in Milwaukee & Racine, WI is proud to sponsor a variety of training programs to help improve the quality of care offered by healthcare facilities in the area. Our team will help keep you and your employees on the cutting edge of care. Browse through our program options and our monthly training calendar (Milwaukee and Racine-Kenosha) and then sign up for the classes you need today.
Monthly Training Calendar- June- July 2020 Milwaukee
Monthly Training Calendar- June- July 2020 Racine-Kenosha
Community Based Residential Facility (CBRF)
Community Based Residential Facility (CBRF) "Raising Standard's In Care"
Training Synopsis:
The participants will gain knowledge about persons who have developmental disabilities and physical delays. They will be trained to understand and properly document challenging behaviors, understand legal terminology in dealing with client rights, learn how to administer medication properly, identify medication, possible side effects and what to do in case of a medication error and learn OSHA standards and OSHA safety for assisted living and how to handle exposure incidents.
Residents Rights & Grievance Procedures
There are specific rights for residents living in a CBRF Facility. Each participant will be trained thoroughly how to protect the rights of residents and ensure that residents rights are not violated by anyone. Participants will learn the Grievance Procedure if a resident
makes a compliant.
Client Group Specific
Many conditions result from the natural aging process while others are from on-going health problems that have developed earlier in life. Participants will be trained to identify signs and symptoms of conditions related to aging and important things to remember when caring for residents with these conditions.
Needs Assessment and Individual Service Plan
Before a resident enters a CBRF facility a pre-admission needs assessment is done to determine the following: whether the facility can provide adequate care to meet the needs of the resident and to determine the level of service or care required by the facility. Participants will complete a pre-admission needs assessment and develop an Individual Service Plan (ISP).
Recognizing and Responding to Challenging Behaviors
It is important for caregivers in the CBRF to have a basic knowledge and understanding of the challenging behaviors that may occur as a result of a client diagnosed with a developmental disability, physical delay, dementia and dementia-related illnesses. Participants will learn what may be causing behaviors, how they might prevent them and how to solve the problems associated with them.
Standard Precautions
There are many different types of germs and pathogens that cause disease. One of the responsibilities of a caregiver is to help provide residents with a safe and healthy place to live. Participants will learn about their role in preventing the spread of germs and infections, describe how infections happen, define infection control and standard precautions and learn how to use personal protective equipment.
Dietary Needs, Menu Planning, Food Preparation & Sanitation
Although participants may not actually plan a resident's menu there are things that he/she can do to make the resident's meal meet the individual resident's preferences and nutritional needs. Participants will learn what makes a resident's diet "balanced," as well as the importance of meal planning. They will be introduced to the Food Guide Pyramid as a guideline for determining if a diet is nutritious.
First Aid & Procedures to Alleviate Choking
The purpose of the American Red Cross First Aid/CPR/AED or UWGB First Aid program is to provide participants with the knowledge and skills necessary to help sustain life and minimize the consequences of injury or sudden illness until advanced medical help arrives. Participants will learn how to identify and recognize emergencies and make appropriate decisions for first aid care.
Administration & Management of Medication
Assisting residents with medications is a very important task. Many residents move into assisted living facilities because they can no longer manage the medications they take. With assistance, residents can enjoy improved health and wellness. All assisted living caregivers must complete some kind of training required by the state before they can help any assisted living resident with medications. Medication assistance training consists of many practical lesions about medications: the caregiver's role, monitoring resident health and medication use, assisting with medications, and reporting medication assistance.
Fire Safety
Fire safety refers to precautions that are taken to prevent or reduce the likelihood of a fire that may result in death, injury, or property damage. To alert those in a structure to the presence of an uncontrolled fire in the event one occurs. By enabling those threatened by a fire to survive in and evacuate from affected areas, or to reduce the damage caused by a fire. Staff will learn the basics of fire safety including learning to identify the stages of a fire, how a fire spreads, extinguishing methods and precautions in working with flammable materials. Staff will also learn how to run various types of fire drills and other important lifesaving information.
Personal Cares
Personal Care Workers may help with daily activities, such as helping the individual bathe, eat, prepare meals and maintain their home. Personal Care Workers may provide rehabilitative assistance for individuals who have had surgery or been ill. This training provides an introduction of some of the skills that may be needed when assisting someone with their ADL's.
Personal Care Worker Training
The Personal Care Worker is a paid, employed person who helps persons who are disabled or chronically ill with their activities of daily living (ADLs) whether within the home, outside the home, or both. They assist clients with personal, physical mobility and therapeutic care needs, usually as per care plans established by a rehabilitation health practitioner, social worker or other health care professional. While there is no single definition or professional title for PCWs, in general they may be distinguished as persons who carry out their work as part of the formal health and social services labor market, in contrast to relatives, friends and others who are unpaid for their care giving activities.
Personal Care Workers may help with daily activities, such as helping the individual bathe, eat, prepare meals and maintain their home. Personal Care Workers may provide rehabilitative assistance for individuals who have had surgery or been ill. In-home hospice care may also be provided
Personal Care Worker (PCW) training is an 40- hour course which prepares students to work as a personal care worker in assisted living facilities, home health care, hospice, or in community settings working with the disabled. This training is also valuable for those who care for elderly or disabled loved ones at home. It provides hands-on training that can lead to direct employment and also provides a solid foundation for students who wish to pursue further education as a nursing assistant. Training includes infection control practices, safety interventions and basic care giving skills.
Continuing Education Units-(C.E.U.)
Each calendar year employees are required to obtain a maximum of up to 15 hours of Continuing Education Units in work related subject areas.
Our Units Include:
Client Group
Fire Safety and Emergency Procedures, Including First Aid
Medication




Prevention and Reporting of Abuse, Neglect and Misappropriation
Resident Rights
Standard Precautions




The What's New Course focuses on learning to evaluate, sharpen and overcome short-comings that may be causing a problem in the work place and boost caregiver confidence. In addition to being a form of mental agility, this What's New Course makes continuous learning of repetitive materials exciting. The What's New Course consists of hands-on physical activities such as: medication set-up, transferring and disposal, documentation, hand washing and mental illness and aging disorders.
Enrichment Courses
Participants learn helpful and practical strategies that cover a huge variety of programs. The scopes of these programs are to help adults learn new skills to improve daily quality of life. The courses are not limited to one subject matter but are designed to catch certain issues at the grassroots level. (Please call for current courses and pricing)
Enrichment Courses Offered:
Understanding Your Job Functions.

Proper Documentation
Benefits of a Positive Workplace Attitude.
Incident/Accident Reporting


Caregiver Code of Ethics.
Time Management.
Take A Break When Needed.